Products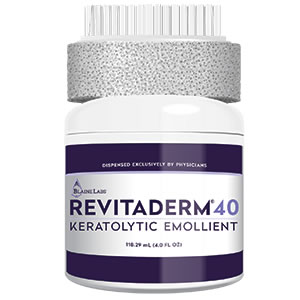 RevitaDERM 40 Keratolytic Emollient
Formulated for patients who seek relief from damaged, callused, fissured and dry, rough skin.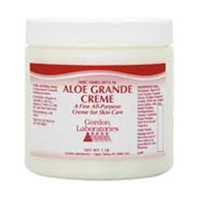 Aloe Grande Cream
Dry skin treatment containing substantial doses of vitamins plus Aloe Vera Gel, incorporated to let nature's healing agents revitalize the skin.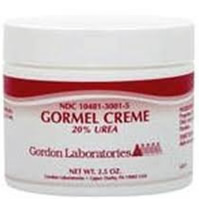 Gormel Cream
For moisturizing and softening dry, cracked, calloused, rough and hardened skin of feet, hands or elbows.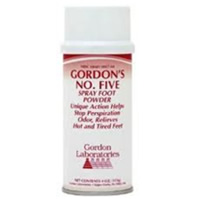 Gordon's No. Five
A spray foot powder that cools and soothes hot tired feet. Used for excessive perspiration and odor. Particularly useful for joggers and other sport enthusiasts.
Mycomist
A sanitizing deodorant spray for fungal and bacterial disinfection and deodorization of shoes and boots.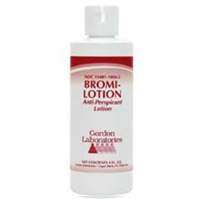 Bromi-Lotion
Alcohol free, non-irritating, comforting lotion based antiperspirant lotion. An effective aid in the management of excessive perspiration and odor.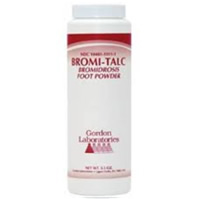 Bromi-Talc
Cool-soothing foot powder effective for bromidrosis and hyperhydrosis, providing comfort as it prevents odor. Contains the highest grade Talc available.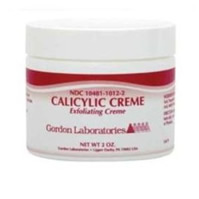 Calicylic Cream
Aids in the exfoliation and softening of dry, scaly, callused, and fissured skin.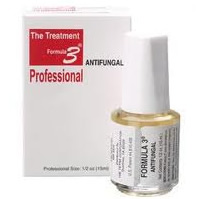 Formula 3
Professional Antifungal for the topical treatment of toenail fungus.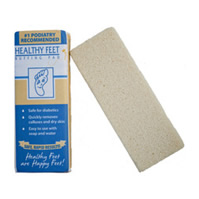 Healthy Feet Pad
Multi-purpose buffering, pumice pad used to remove calluses and dry skin. Safe for diabetics.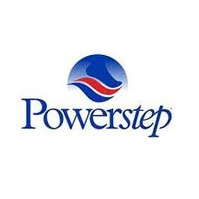 Powerstep Orthotics
Therapeutic orthotics for heel and arch comfort. Provides pain relief, proper foot posture and mechanics, and injury prevention.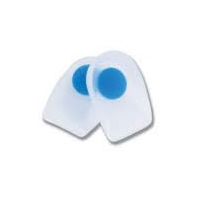 Silicone Heel Cups
Made from 100% silicone, offers a very soft and cushioned feel, helping to relieve lower extremity shock and fatigue. Offers pressure relief for heel spurs while being easy applicable and easy to clean.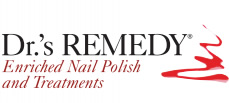 Dr.'s Remedy Enriched Nail Polish and Treatments
Developed by doctors. Contains no toxins or chemicals and is enriched with natural elements to strengthen and protect your nails against fungus, discoloration, cracking and brittleness. See our full display in the waiting room.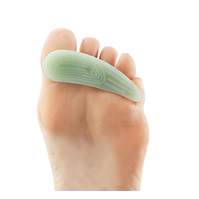 Gel Crests
Reduces pressure from hammertoes and molds to the contours of your feet to reduce irritation. Wear all day to help make walking easier and pain-free.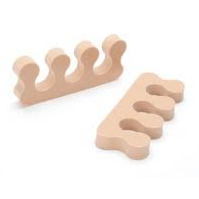 Toe Comb Pillows
These multi-use and uniquely designed toe combs provide space between the toes to those areas subject to the discomforts of calluses, corns, and athletes foot.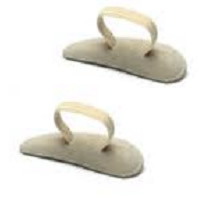 Leather Buttress Pad
Relieves forefoot and toe pain caused by hammer, claw and mallet toes. Provides maximum comfort and reduces pressure from the toes and metatarsals.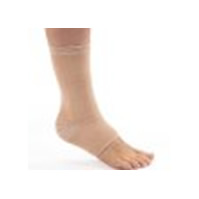 Supportive Anklet
Provides strength, stabilization, and support for stiff, weak or injured ankles. Comfortable, lightweight knitted support ideal for ankle swelling, soreness, sprains, and ligamental weakness.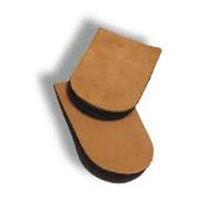 Heel Lifts
Leather adjustable heel lifts great for leg length discrepancies and heel spurs. Helps restore normal contour, muscle tone, and systematic function.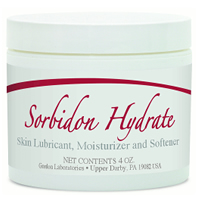 Sorbidon Hydrate
Sorbidon Hydrate is a pleasant scented, water-in-oil cream used for softening and restoring moisture to dry, cracked or calloused skin.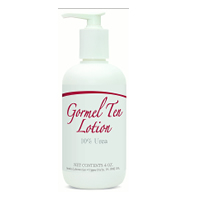 Gormel Ten Lotion
Gormel Ten Lotion has been formulated to treat hyperkeratotic and very dry skin conditions, including fissures and plantar keratoma.